Good lord I love this girl! Ah erm, Shauna is a battle girl from Pokemon Advanced. She's very strong willed, but a bit clumsy. Her battling style is questionable as she doesn't have a good defense like Ash does. She also has an excellent figure to boot. At first she pretends to be the apprentice and girlfriend of the Gym Leader of Dewford Island, Brawly. She's a bit too young for that I'm afraid, but after looking at these screencaps you won't care one bit. These caps are from the episode, "A Meditite Fight!"
0_0
I didn't skip ahead. This is when we first see her.
Aw no more foot shots :(
Wait a minute...
Yes! It's back!
*Wolf whistles" Yeah baby!
Oh I forgot to mention, Advanced animetors new how to draw toenails. Or at least the big toe nail. Why can't the animation go back to this. The Advanced generation more time improving the character designs than the attacks.
They weren't perfect though just wait a little longer.
Spider-Man stance!
Eh more or less
"Hey you!"
Epic intro.
Err nevermind...Hey wet feet!
See? Even the Advanced generation knew how to draw shiny hair!
And they definitely knew how to give female characters breasts.
Lovely. Just lovely.
Time for a battle!
Nice naval Shauna.
Oh sorry. I didn't know you were sensitive about it.
See? The Advanced animetors weren't perfect as they didn't quite have the grasp on human anatomy. But they were a lot better than the current animetors!
My what big breasts she has.
If you look past the bickering duo you can see May has smaller breasts than Shauna.
I swear she is stacked!
Oh and here's another thing the Advanced animetors never did that the current animetors do. They don't reuse command scenes over and over again. Just look.
"Hi Jump Kick!" <---- Sorry couldn't resist.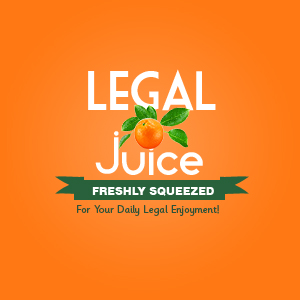 That's Brawly. She doesn't really look like his type to me. She's too young.
There's a hurricane brewing and the Pokemon are scared.
Why is she blushing when holding Ash's hand? If you as me she's more of his type than Brawly's. But I don't think Ash can handle something that hot.
Wouldn't you agree Brawly?
God I love that belly of hers!
Well you have to choose one of them Shauna.
"Ok."
Time for the infamous ass shot scene!
0_0
Ok it can't be denied. Ash CANNOT handle something this perfect. Look at this girl! She has curves in all the right places! They could have outlined the ass a bit more.
I never knew those shorts were so...short.
This scene would have been perfect for breast comparison, but Shauna's not in the right position to get a good look.
Time for her and Ash to have a re-battle.
And she lost lol
But Brawly thought her battling style had improved and...
He wants to make her his apprentice! But she's too young to be his girlfriend. Ah well. Can't win 'em all. That's it for this post. She appeared in the episode after to judge Ash and Brawly's rematch, but I don't think she had that much screen time. On to girl #3!